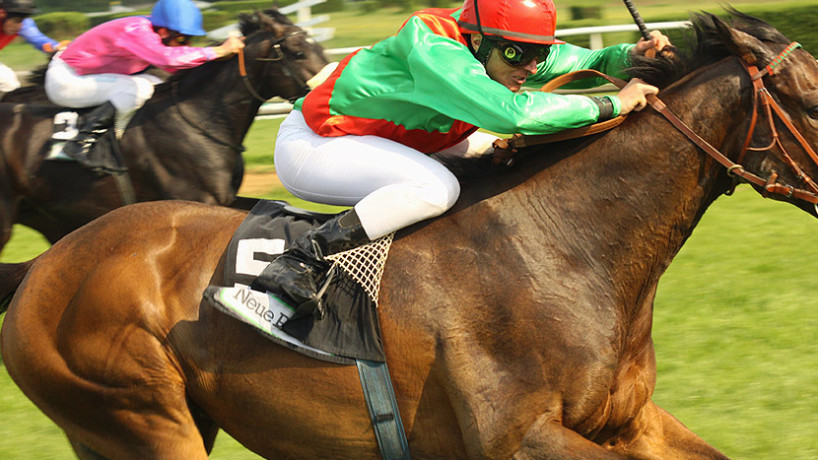 The horse race track Neue Bult Langenhagen shows sporting excellence and fascinating race of high-class racehorses and their jockeys.
The tradition in Hannover to breeding horses dates back to the 16th century.
A Hanoverian is a warmblood horse breed originating in Germany, which is often seen in the Olympic Games and other competitive English riding styles, and have won gold medals in all three equestrian Olympic competitions. It is one of the oldest, most numerous, and most successful of the warmbloods.
The World Breeding Federation for Sport Horses (WBFSH) uses results from International Federation for Equestrian Sports-recognized (FEI) competitions to rank individual horses and breed registries within each Olympic discipline: dressage, show jumping, and eventing.
The HDI Arena is the football stadium with 49,000 roofed fan seats in Hannover Maschsee and booked out when the Hannoversche sports association 1896 eV, known under the name: Hannover 96 plays.
Die Nordkurve