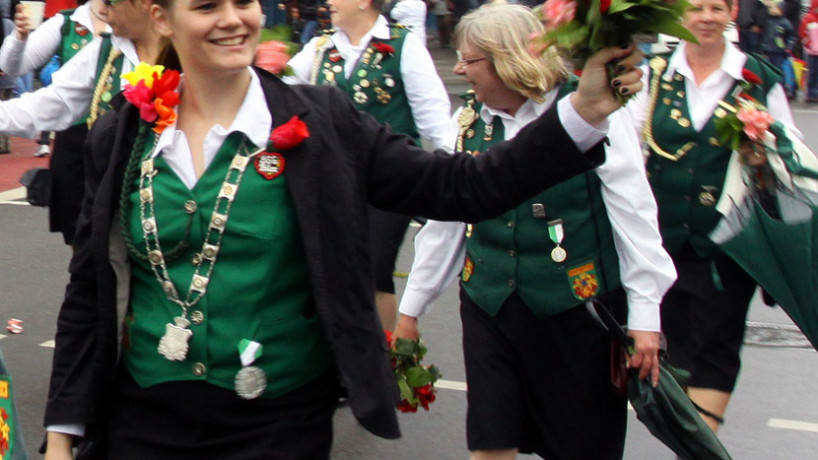 The Schützenfest at Hannover in Germany is the largest marksmen's funfair in the world. The origins of this funfair is located in the year 1529. It takes place once a year, is commercially organized and includes a big entertainment program. The Schützenfest consists of around 5,000 marksmen, 250 rides and inns, five large beer-tents and the "Marksmen's Parade". The highlight of this funfair is the 12 kilometres (7.5 mi) long Parade of the Marksmen with more than 10,000 participants from Germany and all over the world, among them around 5.000 marksmen, more than 100 bands and more than 60 wagons, carriages and big festival vehicles. It is the longest parade in Europe, probably in the world. More than 1,5 million people visit this funfair every year.
Quelle: Wikipedia
Next year will be celebrated from 1st to July 10th, 2016!
The 500-year tradition will be broadcast live on television, each year.